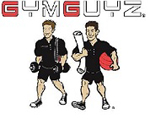 Thestreet.com ranked GYMGUYZ the # 1 hottest new franchise to invest in!
GYMGUYZ is # 1 in Home Personal Training. As a mobile personal training and fitness company, GYMGUYZ makes it convenient for you to workout-We bring the gym to you, to a setting of your choice.
Turn Key operation
no need for brick and mortar
very low startup cost
Recurring revenue
buy in as an Owner or Owner/Operator
Our first franchisee, Sam Langer:
"Ever since opening GYMGUYZ of Westchester back in March, I have had the full support from the team at the corporate office in every facet of helping build my territory."
"Joining the GYMGUYZ team is not just about opening a business, but becoming part of a team and something that is much bigger and will only continue to grow."
"Within two months of opening our location, we were profitable and expanded to our second van."
Quick to open your business! 3 days of training in corporate headquarters and 2 days of training in your location. You can be up and running within 6 weeks.
No location needed to start your initial operations. You can work from home. As you grow will need to rent a small office to keep up with demand.
SUPPORT, SUPPORT, and SUPPORT! Ongoing support. GYMGUYZ is #1 in SUPPORT!
Investment Amount- $60,000