Pet Supplies Plus
Pet Supplies Plus has earned the reputation as America's Favorite Neighborhood Pet Store by offering a wide array of food, accessories, grooming services and animal care knowledge provided in a welcoming environment. Each Pet Supplies Plus is large enough to offer everything their neighbors need to pamper their pets, but small enough to feel like home. Initial Investment Amount – $250,000 USD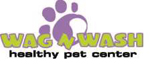 Wag-N-Wash
We are unique and fun retail stores that combine well thought out goods and services designed to help savvy consumers enrich the bonds they have with their companion animals. Our customers feel that their cats and dogs aren't just pets, but cherished family members. We couldn't agree with them more.
At Wag N Wash we have created an experience like no other. Whether its for the self service dog wash, full service grooming, in house bakery or the extensive selection of products and all natural pet foods, our stores are the destination of choice for pet guardians who want to "Wash'em, Feed'em, and Spoil'em all in one cool place."
Investment Amount- $100,000

Wild Birds Unlimited
Voted #1 in 2014 by Franchise Business Review in the Retail Category, Wild Birds Unlimited was the first and is now the largest franchise system of back yard bird feeding and nature appreciation stores in North America, with over 285 locations in the US and Canada, and many locations still available. Wild Birds Unlimited is an ideal franchise choice for first time franchisees, offering a detailed system of best practices. Known for top-notch training and support, the Wild Birds Unlimited Franchise Support Center boasts a team of over 40 professionals dedicated to helping franchisees meet their goals. Wild Birds Unlimited is ranked #123 by Entrepreneur Magazine's list of America's Top Global Franchises for 2013 and USA Today's Top 5....